With so many combinations of available flavors, fillings, icing, and decorations, bakery orders can get pretty complicated. Mistakes in orders can end up making your customers upset. Or perhaps even worse, customers aren't given the correct pricing, and your bakery ends up losing money.
The most important element of managing bakery orders is making sure they are accurate. You need a standardized way of recording orders to know exactly what to make and when to make it. This is especially true for custom cakes or any other baked goods with upcharges for larger sizes and specialty flavors.
Scribbles on scraps of paper are not going to be helpful as you continue to grow your business. Even emailed order forms can be clunky. You need a single, standard way to input incoming orders. Check out the essential elements of bakery order management.
Specials
People will never tire of saving money, and a promo code may be the key factor that brings in new customers and helps keep the ones you already serve. Make sure that you have a way to factor in coupons, discount codes, and other promotional specials into your bakery order management process.
It's even better if your online store also lets you customize the way your customers can save so you can give your customers the option to save a dollar amount off or percent off an item.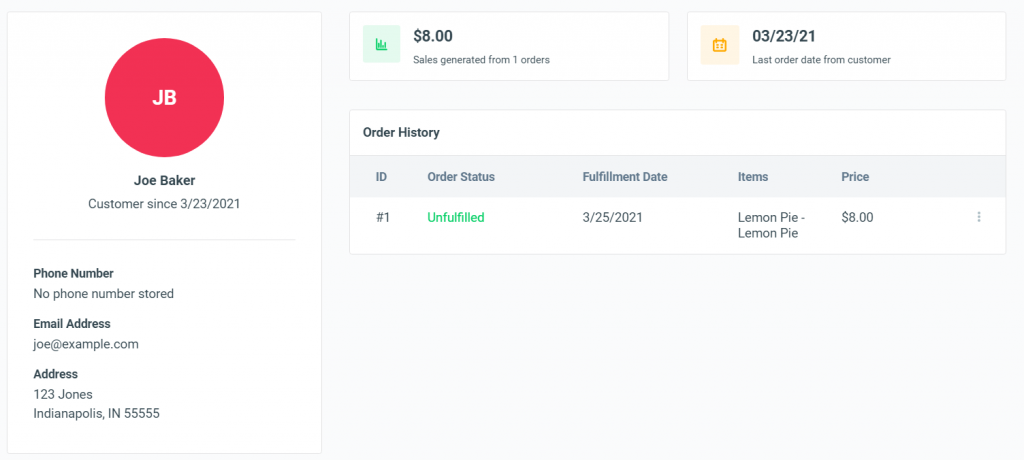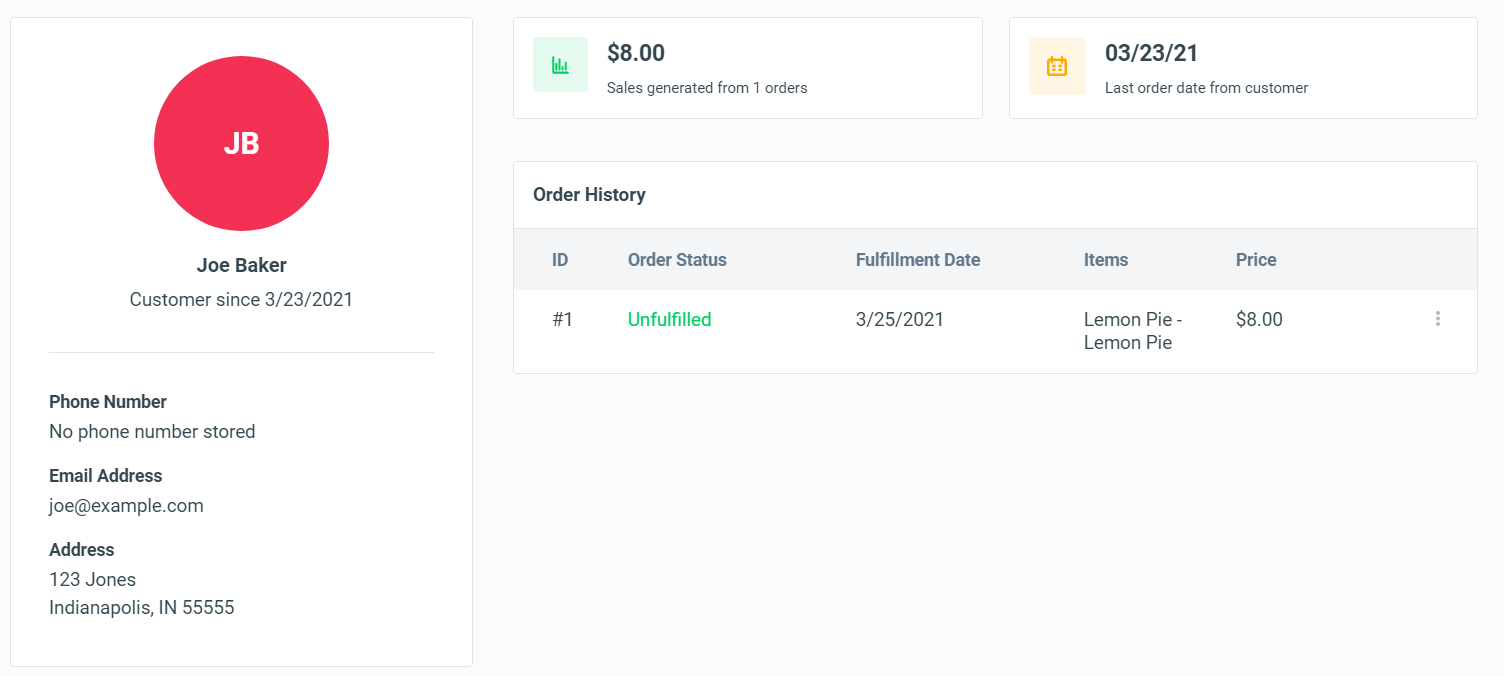 Customer History
Take your customer service to the next level with customer accounts. When you can see a customer's entire order history, you can use it to your advantage. If you notice how often they order your lemon-flavored creations, they may be more likely to say yes to an upsell of your new raspberry lemon cupcakes.
It can also be helpful to have all the details handy when a customer asks, "What was that amazing cake I ordered for Carly's birthday party last year?" You can check their user account to the exact flavor and size combination. Such an easy sale!
Multiple Locations
When it comes to bakery order management for multiple locations, you have to mind your Ps and Qs. Think about it: you create a perfect batch of pistachio muffins at your primary baking site—and then send them to the wrong store. What a disaster!
You need a clear way to designate where your baked goods are going so you can be sure that your customers are getting their orders on time and intact. This is also true when it comes to the actual production of your baked goods.
Wholesale
There are some solid benefits to maintaining wholesale customers and relationships. You get predictable, consistent orders while your clients get bulk products at a reduced cost. Make sure you keep recurring orders top of mind so you don't damage your relationship with customers by forgetting an order. When your bakery gets hectic, it can be easy to forget about wholesale orders. Find a way to "set it and forget it."
Another tip is to charge different wholesale customers different prices. The customer that buys ten loaves of bread a week should be buying at a different price than the restaurant with numerous locations that purchases 100.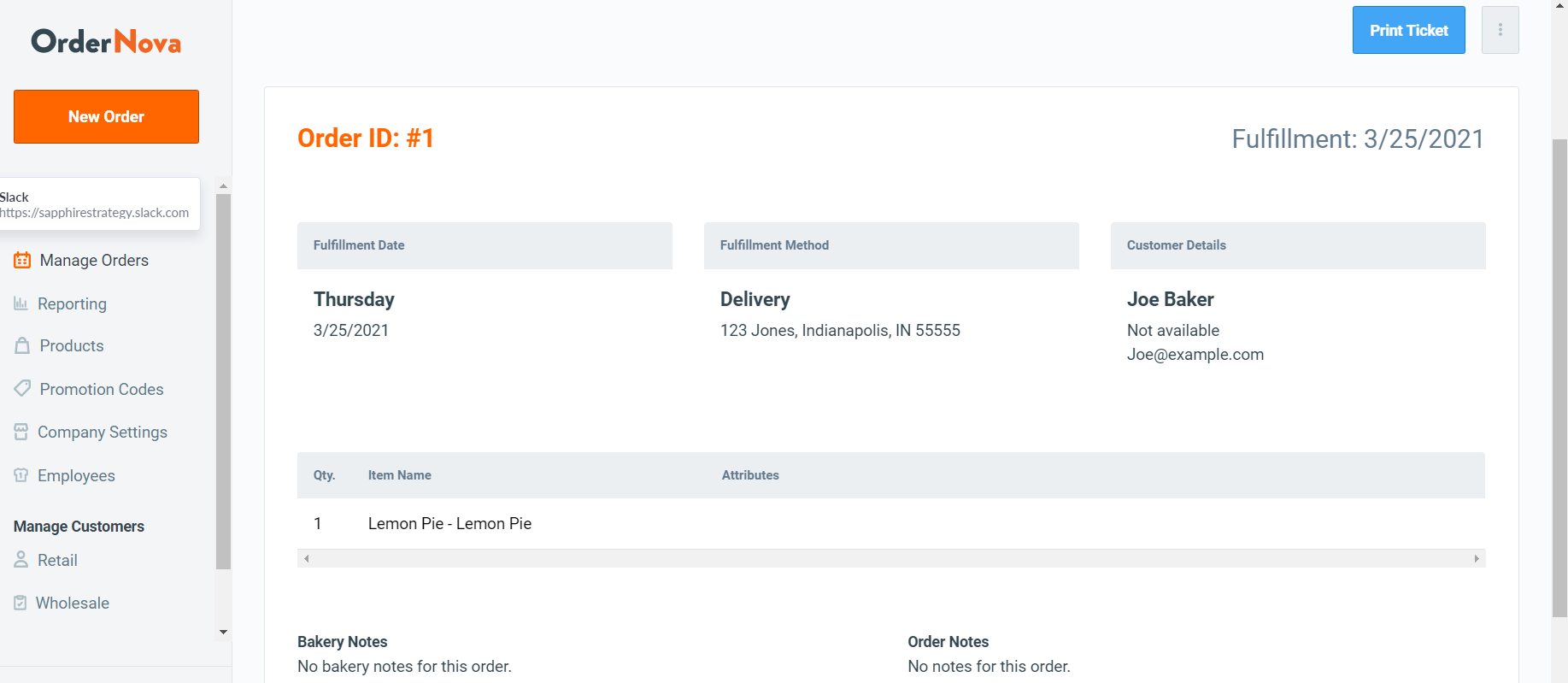 E-commerce
You need an online store. There, we said it. With everything heading toward digital, your bakery needs to be able to take online orders and have a digital presence. When it comes to managing your online orders, a lot of the principles above still apply. Orders need to be accurate, efficient and offer built-in upcharges for customization.
Here are a few more tips.
Use categories to make it easier for your customers to find products
Highlight seasonal or popular products
Use quality photos of your products
Set active dates and time periods for discount codes
Want to make order management for your bakery a breeze? Check out the OrderNova platform! OrderNova provides a cloud-based solution that unifies e-commerce, in-store, and wholesale bakery order management with detailed, on-demand reporting to help bakeries complete and analyze their daily operations.
Try it out for yourself—for free! No credit card required!