Manage Incoming Orders with OrderNova
If you're a bakery owner with dreams of finding a tool that will allow you to save time and manage your orders all in one place, we have some excellent news—OrderNova can do this and more! Once your products are set up, we make it easy to begin taking orders and streamlining your order management process. Keep reading to learn how!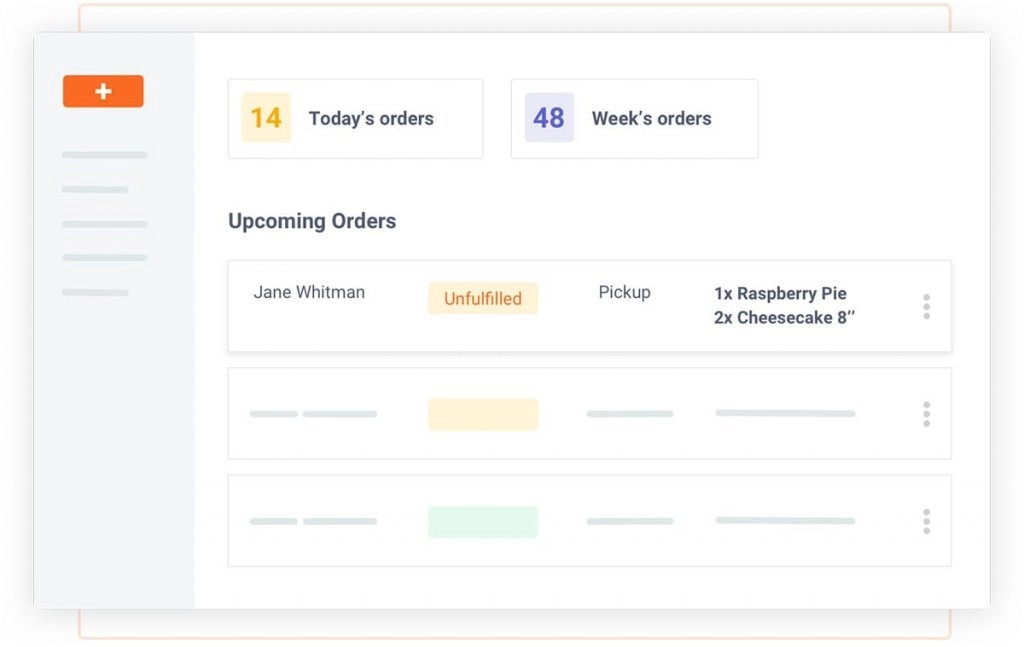 Track Orders
OrderNova makes tracking orders a breeze. With this state-of-the-art bakery platform, you can input all incoming orders into one platform. Talk about ease and efficiency! We make it possible for you and your team to create orders for your bakery in a consistent way—no more mistakes, lost papers, or illegible handwriting. Everything you need is in OrderNova when you need to check it, update it, or edit it. What could be better?
Plan Production
Gone are the days of wasting hours of labor on manual tallying and keeping track of all your orders. With OrderNova, it only takes a few seconds to generate different reports with everything you need to plan what to bake and when to bake it. Better yet, you have the ability to adjust the report to your exact specifications. When needed, you can also print out all the relevant information or export it to take your planning to the next level.
Manage Multiple Locations
One of the less-bragged-about but most notable features of OrderNova? It allows for unending growth. Our order management platform gives bakery owners the ability to expand their reach and cater to a broader range of clients. Let's say a customer made an order at one of your bakery locations but wants to pick up at another? While this might be a hassle to coordinate regularly, OrderNova has streamlined the process to make it convenient and straightforward. No matter how many locations you're working with, you can access order information, filter out irrelevant details, and plan accordingly all in one place.
Get Started with OrderNova Today?
Let OrderNova be your single point of truth. Our bakery order management software offers everything you need to keep track of your orders, plan your bakery's production, manage multiple locations, and make your customers happy. Get started today!