Optimize Bakery Wholesale with OrderNova
One of the best ways you can add some much-needed stability to the chaotic life of a retail baker is through selling baked goods wholesale. While it may seem daunting at first, OrderNova takes the hard work out of the entire process. You keep making delicious treats, and our state-of-the-art order management platform will take care of the rest. Learn just what OrderNova can do: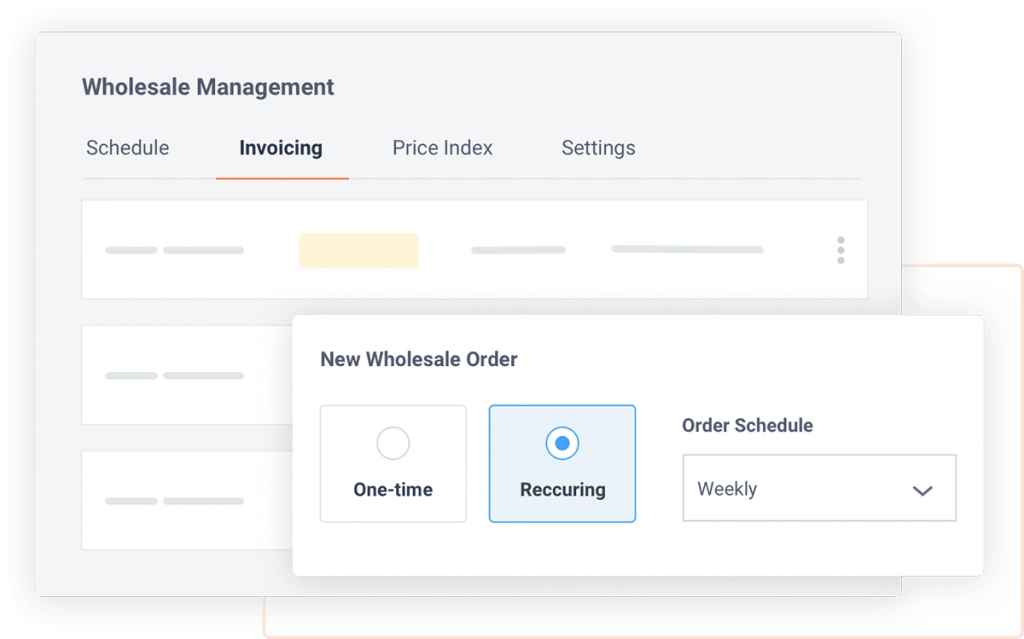 Easily Adjust Orders
There are plenty of places—like coffee shops, small businesses, and local grocery stores—that would love to buy your baked goods in larger quantities. With OrderNova, taking on wholesale orders is a piece of cake. No matter if it's standing orders or those one-offs, you can adjust schedules, invoicing, price index, and additional order settings all in one place.
Custom Pricing & Invoicing
Selling wholesale gives bakeries the opportunity to increase profits, stress less about individual sales, and reach broader audiences. With that being said, you'll need a system that can keep track of everything wholesale entails, namely, all your different clients and their specifics. OrderNova takes the guesswork out of setting customized pricing for your wholesale customers and applying discounts. Automatically send invoices and keep track of their order history through this intelligent system.
Customer-Managed Orders
Another great thing about utilizing our bakery order management platform for wholesale? You can reduce labor costs by allowing your wholesale customers to log into the OrderNova portal themselves! Say goodbye to the back and forth that often comes with managing complex orders. Your wholesale customers will love the ability to manage their own orders before you even start production—it's a win-win for everyone!
Get Started with OrderNova Today!
Let OrderNova help you attract new customers, build brand awareness, and help grow your business! Our bakery order management software offers everything you need to thrive in the world of wholesale.