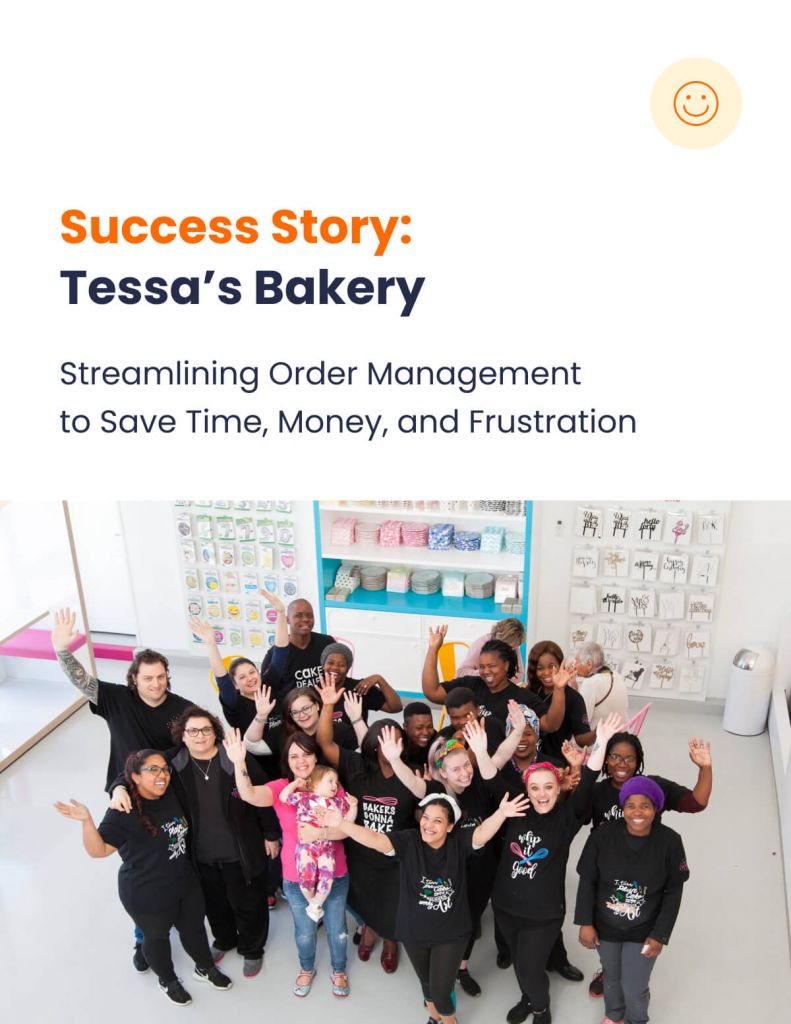 Success Story
Streamlining Order Management to Save Time, Money, and Frustration
We've been looking for a better system for years. We tried out a few other systems that didn't really work for our team. OrderNova is very unique because it's made specifically for bakeries. From an owner's point of view, it gives us more control over orders and we can see exactly what needs to be done.
OrderNova provided a cloud-based solution that allowed Tessa's Bakery to take and track orders, plan for daily production, and cut down on mistakes that were costing them time and money.
What is this story about
1. Results of using Production Checklist
Before OrderNova, simple human error meant that orders often had the wrong dates or lacked all the needed details. You will learn how OrderNova solved these problems with detailed, on-demand reporting.
2. Introducing new system for custom cake ordering
Half of Tessa's Bakery business is made through custom cakes, so it was essential to find an ordering system that would make their jobs easier.
3. Favourite Feature: On-hold
One of the bakery's major pain points was communication between the sales and production teams. OrderNova helped all the departments to work more smoothly and improve efficiency.
Highlight
Before OrderNova, it took each of our three departments an hour every day to go over the sheets and paper orders. Now it's as easy as a click of a button to see what needs to be baked when. Now it takes just ten minutes to run the report and send it out.
We're here to help
Ask us anything. We're happy to answer all of your questions and figure out how OrderNova can be helpful to your bakery.