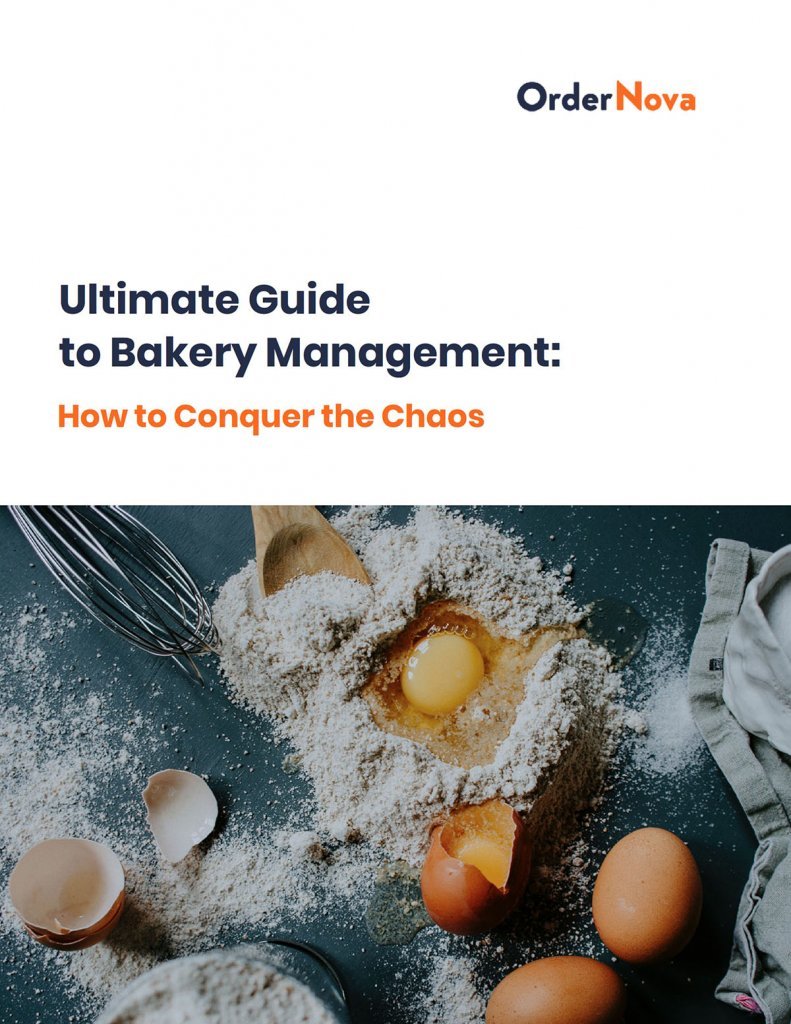 Free guide
Ultimate Guide to Bakery Management:
How to Conquer the Chaos
As a bakery owner, you most likely wear many hats and manage a variety of aspects of your bakery. There's employees, customers, inventory, equipment, safety, marketing, sales, not to mention the actual baking.
You need the right tools, information, and advice to be successful. Along with some excellent bakers, we've gathered all sorts of crucial information about how to manage a bakery to your best ability.
What's in the book
1. Front of House Management
We've gathered best practices and actionable insights to help your bakery succeed from the inside. From creating a detailed job posting to exit interviews, here's what you need to know about hiring, managing, and staffing.
2. Custom Cakes
When we talk to bakers and bakery owners, one of the top concerns they have is about custom cake ordering. For many bakeries, custom cakes help set them apart from the competition and can be very lucrative.
3. Customer Retention
A customer who has previously made a purchase at your bakery has a 60% chance of making another purchase.
4. Delivery
Delivery is great for the customer, but it may take a little extra work to keep them happy. We share some best practices to help with that.
5. Wholesale
The stability of standing orders and steady revenue is hard to pass up. But before you can start thinking about the extra revenue, you have to find and land wholesale clients.
6. Back-of-House Management
If you don't keep your finances and inventory in order, you'll find yourself struggling to find success.
7. Marketing
You don't have to spend top-dollar to get results from your efforts. Learn about low cost marketing options for your bakery.
8. How OrderNova Can Help
OrderNova, bakery order management software from BakeSmart has everything you need to keep track of your orders, sell online, plan your bakery's production, and make your customers happy.
We're here to help
Ask us anything. We're happy to answer all of your questions and figure out how OrderNova can be helpful to your bakery.