Do you have a bakery portfolio? This is an essential tool to showcase your bakery's most impressive creations. As a photographic representation of your work, your portfolio needs to be the best it can be. It highlights your bakery's talents and expertise while making prospective customers crave more.
Keep the craving coming with an up-to-date and well-thought-out presentation of your work. Keep reading to learn our top 12 tips for creating your bakery's portfolio.
1. Ask Yourself "Why"
To start, we challenge you to think about the reasons why you want to make a portfolio. Are you trying to land a job as a professional baker? Are you wanting to promote your bakery? Are you trying to get people interested in your custom cake business?
Understanding what you want your portfolio to communicate to potential customers will ultimately help shape how your portfolio comes together.
2. Digital and Physical
If you're trying to decide whether to create a digital or physical portfolio, the answer is to have both! You'll undoubtedly use both platforms, as uploading your portfolio to your website allows people to browse in the comfort of their own homes, and a physical copy is ideal for walk-ins.
Many people start their research online and schedule a consultation after they get a good idea of what a bakery can offer. Having your portfolio online gives potential customers a great overview of your talents—and they won't even have to leave their couch! Additionally, having a well-designed, physical portfolio on hand at your bakery is especially helpful for large catering or wedding cake consultations.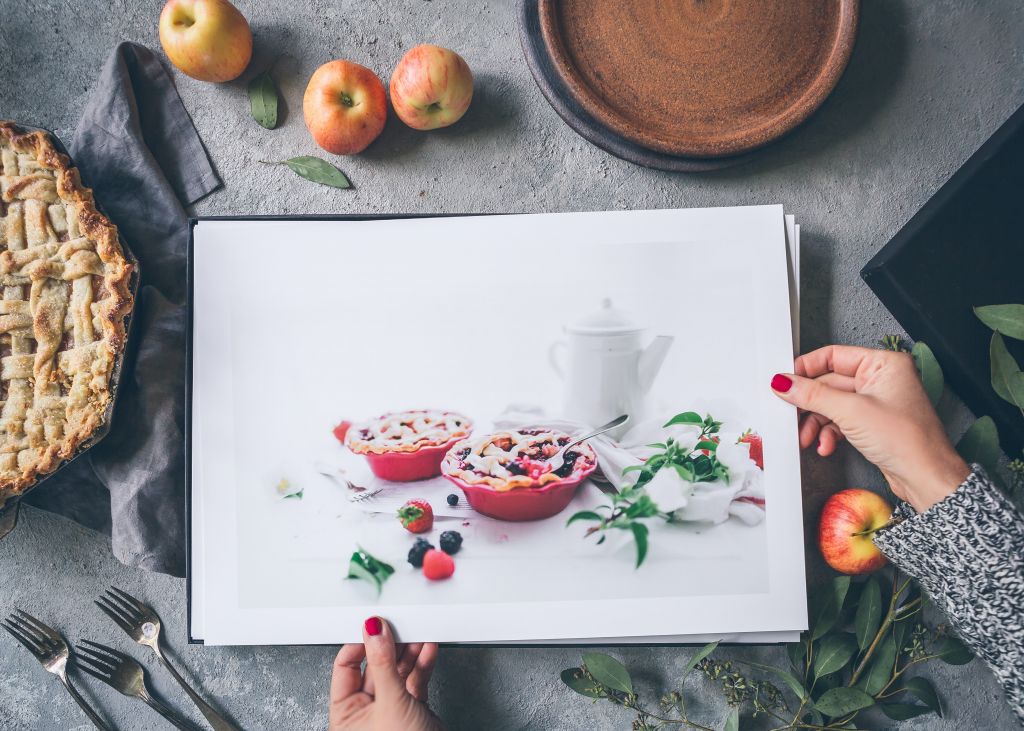 3. Don't Steal
While we hope this goes without saying, it may be worth mentioning: do not use photos of creations you didn't bake. A portfolio is meant to be an accurate representation of your skills—not somebody else's. Even if you're 100% sure you can recreate the design in another baker's picture, it's still not okay to use their work. It's unethical as a baker and can open up a world of trouble down the road.
Your creations are already portfolio-worthy! Be true to others and yourself by featuring work that is authentic and highlights your own personal skill-sets. There are customers out there who are looking for exactly what you have to offer.
4. Remember: It's Not A Menu
While a portfolio is definitely meant to give some detail about what you can create, it shouldn't have the same feel as a menu. There's no need to include every item that you offer in your bakery, as this can get pretty overwhelming.
You might bake the best brownies in the state, but unless they're decorated super special, your brownies are still going to look like just another batch of brown squares. Remember: people eat with their eyes first! Your portfolio should be used to show off your most visually pleasing creations.
5. Let Your Designs Speak for Themselves
It may be tempting to include written descriptions of complicated design processes next to your photos so customers can get a feeling for your level of expertise, but try to use as little text as possible.
A bakery portfolio should rely heavily on visuals, so you'll want to fill it with good pictures of your work. The truth is, most customers are really only going to care about the end product. Let your customers' joyous reactions speak for themselves.
6. Take High-Quality Photos
People these days are all about aesthetics. Make sure your portfolio has high-quality photos of your baked creations, and add in some personal flare or branding if possible. This will help inspire potential customers to order from you.
If you can entice people with your portfolio pictures, they'll be even more intrigued by what your baked goods taste like. Just like the art of baking, photographing your baked creations takes some know-how and a lot of inspiration. If you need some photography suggestions to get you started, we've provided some here.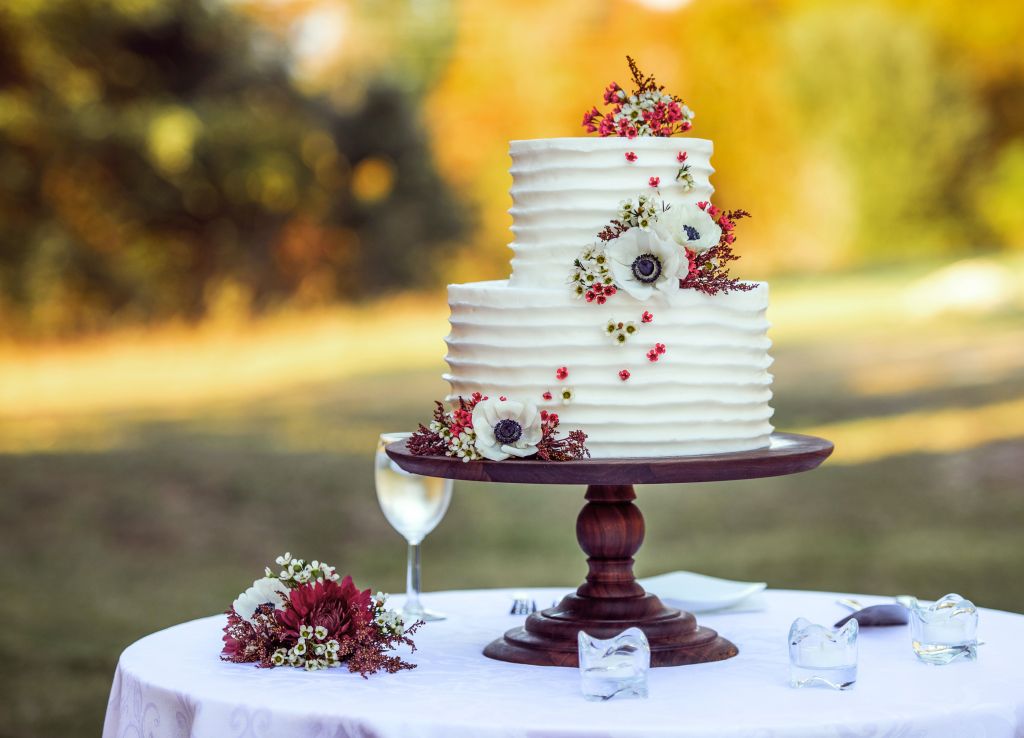 7. Make A Dummy
Custom cake designs can be perfect portfolio content, but since they're typically pretty elaborate and time-consuming, you may want to use a dummy cake. These are essentially styrofoam blocks in varying shapes and sizes that you can buy, ice, and make up to look just like a real, edible cake.
Better yet, dummy cakes are a cost-savings and sustainable solution since you can scrape off the icing, rinse off, and use styrofoam over and over again. To save even more time and resources, don't forget that you can decorate a dummy cake two different ways on either side for double the entries for your portfolio!
8. Showcase the Work You Want to Get
Make sure you're staying true to your long-term goals and vision when adding photos to your portfolio. Only include work in your portfolio that you actually want to bake. If you don't want to bake wedding cakes—don't include them.
Sure, the cake you made for your sister's wedding might have been beautiful, but if you include it in your portfolio, you can bet on getting asked to bake another one in the future. Think about the things you bake that you want to be known for, and then think of ways you can make them visually unique and portfolio-worthy.
9. Include a Range of Design Types
Every customer is different, so you want to make sure you're showcasing every facet of what you can do. While you definitely shouldn't be afraid to include some of your crazy or elaborate designs (as long as you are comfortable recreating them), you also want to make sure you add in a few simple designs as well.
This way, you don't limit your potential clientele. Some people will want that three-tiered cake with live flowers and complex flavors, but then others will be looking for your classic white cake with simple piping around the edges. Considering people's differing tastes and budgets will show that you can do it all.
10. Organize by Theme
Many people understand that life's sweetest moments deserve sweet treats, so they will likely reach out to your bakery to celebrate with their friends and families. Help your customers find exactly what they're looking for by organizing your portfolio by themes such as:
Weddings
Birthdays
Baby showers
Bat mitzvahs
Graduations
Holidays
Anniversaries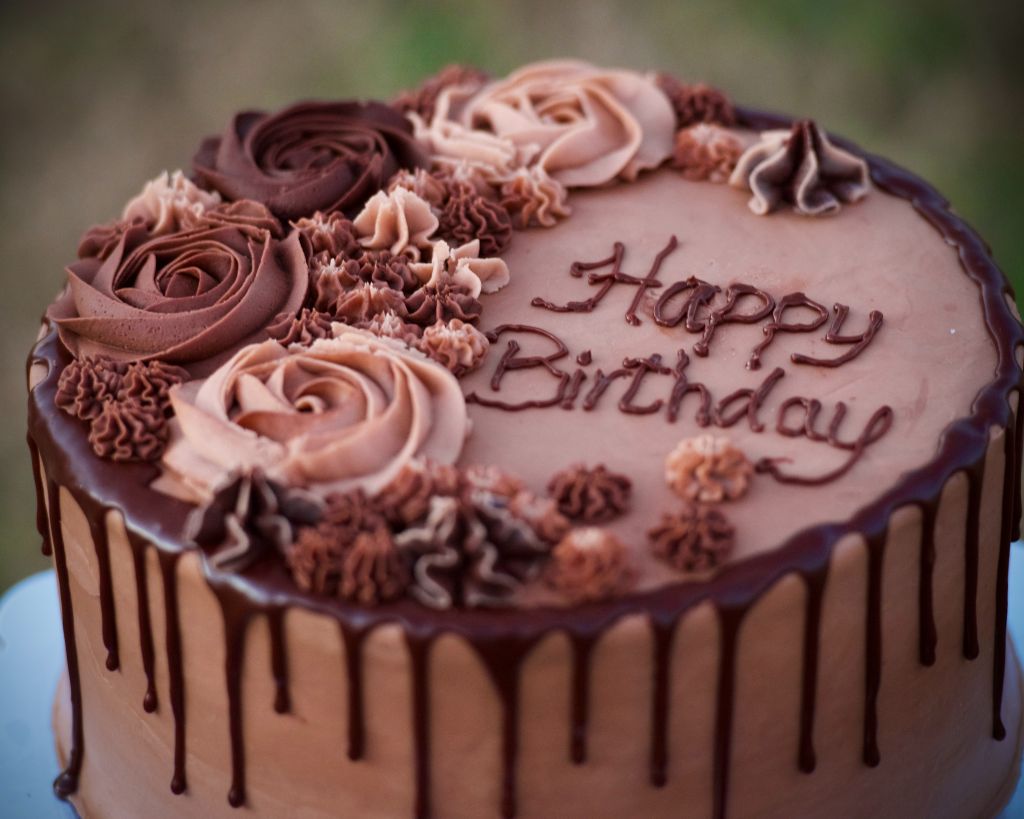 11. Know Your Clientele
Make sure to include decorations and designs for creations that your customers based on what you already know about your community. For example, if you have a significant Latinx population, you may consider including a section in your portfolio dedicated to quinceañera cakes.
12. Have Fun!
Don't forget to have fun! A bakery portfolio is a perfect opportunity to create a beautiful encapsulation of what you're most proud of as a baker.
Let each page be a representation of you and your unique talents. People are very receptive to authenticity and will love getting to flip through your passion projects via your bakeries portfolio.
Your bakery portfolio could help you increase your sales. With more traffic, you may need help streamlining your bakery. Our bakery order management platform offers complete mission control for your bakery with features like e-commerce, recurring orders, custom cakes, flexible pricing, detailed reporting, and more.
Try it out for yourself with a 14-day free trial, no credit card required!